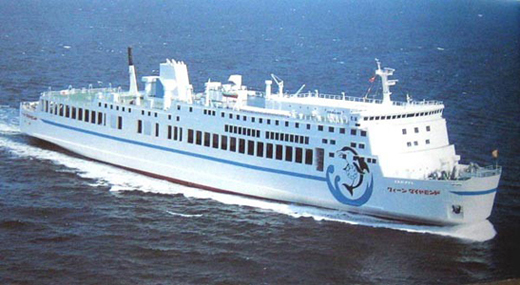 Air, Sea & Land Installations are just :
Water Treatment Devices in Motion.
THE DIAMOND QUEEN Ferry of the DIAMOND CO. series is a typical example of what affects Ships at sea : Rust. " Red Water " as it is often called, runs through the Piping to Showers, Kitchens, Boilers & Wherever it is not welcome.
SOLUTION.
As for Buildings, End that " Sea of Trouble" with a JISUI Device at the water Intake.