A simple device at the water intake will change your Home and benefit the Environments, as well.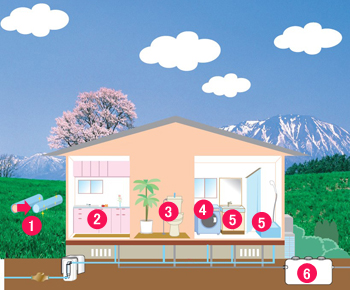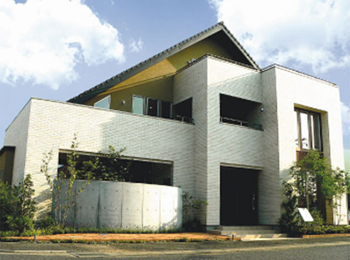 One Device for One House.
①THE PIPING
Rust & Dirt are washed away, life extended and Smell at the drain distinctly reduced.
②THE KITCHEN
Sink is free of slime, chloride of lime & smell. Dirt is easily removed and you save on detergents.
③AT THE LAVATORY
Germs propagation and smell are checked and flushing is sufficient for cleaning.
④AT THE WASHING MACHINE
Higher Textile Penetration saves on detergents & rinse.
⑤AT THE BATHTUB & WASH STAND
Slime & dirt accumulation is easily controlled. Less cleaning work & saving on detergents.
⑥SEWAGE
Less detergents usage, less microorganism to cope with, easier maintenance.